Exhibitions forms a very crucial platform for any company to show their image and stand to their buyers.In an exhibition, it is essential that all the required resources are placed in an appropriate manner to utilize the existing space and maximize the visual impact. Conceptualizing a stall design keeping in mind various parameters of stall positioning, opening and exhibition guidelines forms a critical parameters. Next level Animation is a pioneer in Exhibition stall designing, fabrication / erection as per client requirements of timeline, quality and cost. We work in stages to ensure client's requirements are kept in mind at every stages and all the possibilities are communicated to the client at every stage. We completely believe in philosophy of quality and have stringent procedures to ensure same is taken care. We conceptualize, visualize, design and execute the entire exhibition stall to suit our client's requirements.
3D Animation Workshop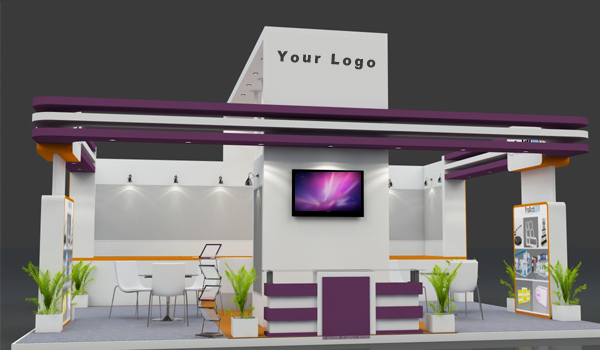 3D Architectural Visualization Companies in India.
We're a team of 3D Animators and Architectural Visualisers, and we've been delivering high quality Visualisations, Renderings, Walkthroughs and flythroughs to Architects, Builders, Interior Designers and Individuals.
3D Logo Animation
3D logo is a creative way to express your company's modern vision. It's a visual representation of each firm culture and values. It is providing the professional look of an established company. As first impression is crucial check our 3D Logos examples.
3D Product Modeling in India
3D Product Design, Modelling & Animations Design Studio.We can create 3d Product Modelling & Animation that will effectively showcase your product's function, storage and packaging.Product modelling is a practical technology used by a number of industries like furniture design, studio for producing new devices or product visual effects,engineering industry, manufacture industry, Vehicle design, Entertainment industry for creating video, computer games and medical industry for a detailed presentation of organs.
2D Animation

2D animation is a quick display of a series of images that are viewed one after the other at a very fast pace. This creates an illusion of moving pictures. Our animators have the ability to create animations for movies, serials ,games and others.
2D Design has helped to simulate actions and movements that give the user a realistic experience. To animate means communicate feelings through story telling.
We can work on story board, concept sketches, background graphics, Character design, Character turnaround model sheet, Character Key Poses, Character lip model sheet, Character color model sheet and explore different illustration styles to meet the needs of the script.
Traditional and Digital Pencil Animation animators
2D Animated Movies
Cartoons Films
Key Animations
TV Ads
Character Animation
Pre-Production (Storyboard, Character Designing, Backgrounds)
Layout Artists
BG Production Artists
Ink and Paint and Compositing Artists
Highly skilled and experienced professionals
Highly skilled resources and specialists in broad technology areas
Cost effective global solutions delivery model
Personalized and sustained long-term support
Proactive approach and effective communication
2D animation production Steps

Pr-Production
Story boarding
Character Designing
Designing Backgrounds / Backdrops
Colored Background (BG Coloring)
Creating Animations
Reviewing & Clean-Up
Post-Production
Professional Voice recording and integration
Music composition
Animation Compilation
Final review of 2D Animated Movies
We create animation for a wide range of applications such as entertainment, short stories, TV commercials, educational presentations, product demos, etc.
Final out put ready to deliver on internet, CD or DVD after correction (If any).Our team of experts can create the most exciting 2D animations that you are looking for
3D Character Animation in India
We have a highly creative team of animation experts with fine arts background are capable of producing 3D Character Modeling and 3D Character animation. We are able to create 3D Character Animation with conceptual design, script writing, story boarding, modeling, painting, animation, texturing, special visual & sound effects, music composition.
3D Architectural Walkthrough in india
Walkthroughs have become the major source for architectural industries for its technical quest, sanctions, presentation purposes for their investors, clients, bankers, marketing and branding activities. Thus it becomes very easier for the clients to have a look at the projects, much before they are actually constructed.
It becomes easier for the presenters to showcase their project idea in real manner. These walkthroughs are valued for serving extensive detailed feel of interior and exterior parts of the architectural design including floors, wall colors, textures, lighting fittings and impact of outer artificial and natural light on the interior feel.